A Southwestern Sauce Made Just North Of Everything.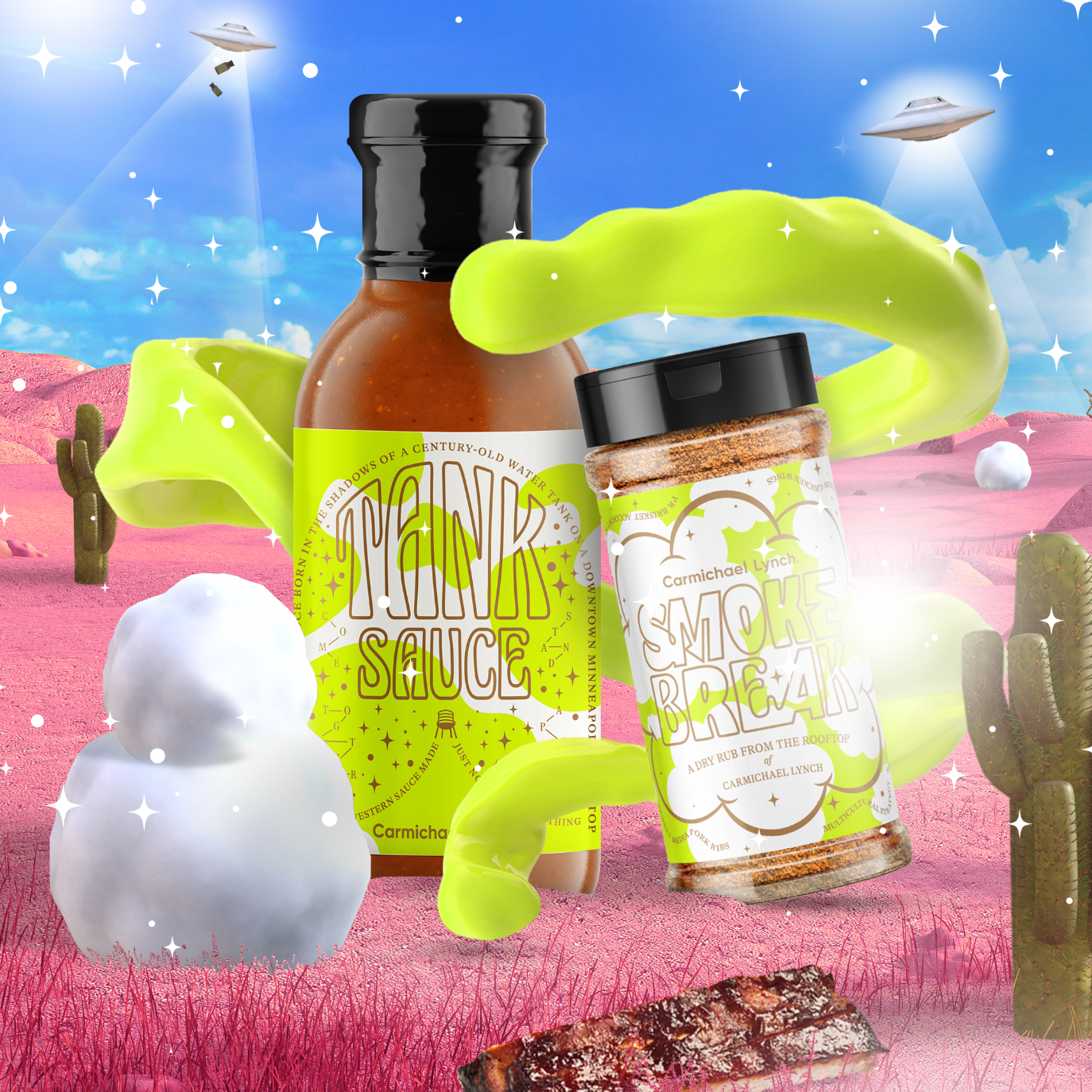 Tank sauce and Smoke Break. A perfect pairing.
A tangy, southwestern-style sauce. A rich, smoky dry rub. Can't decide which one is right for you? That's good because we don't sell them separately due to being an ad agency and not a global barbecue sauce distributor. Also, because we think they pair perfectly together.
$25.00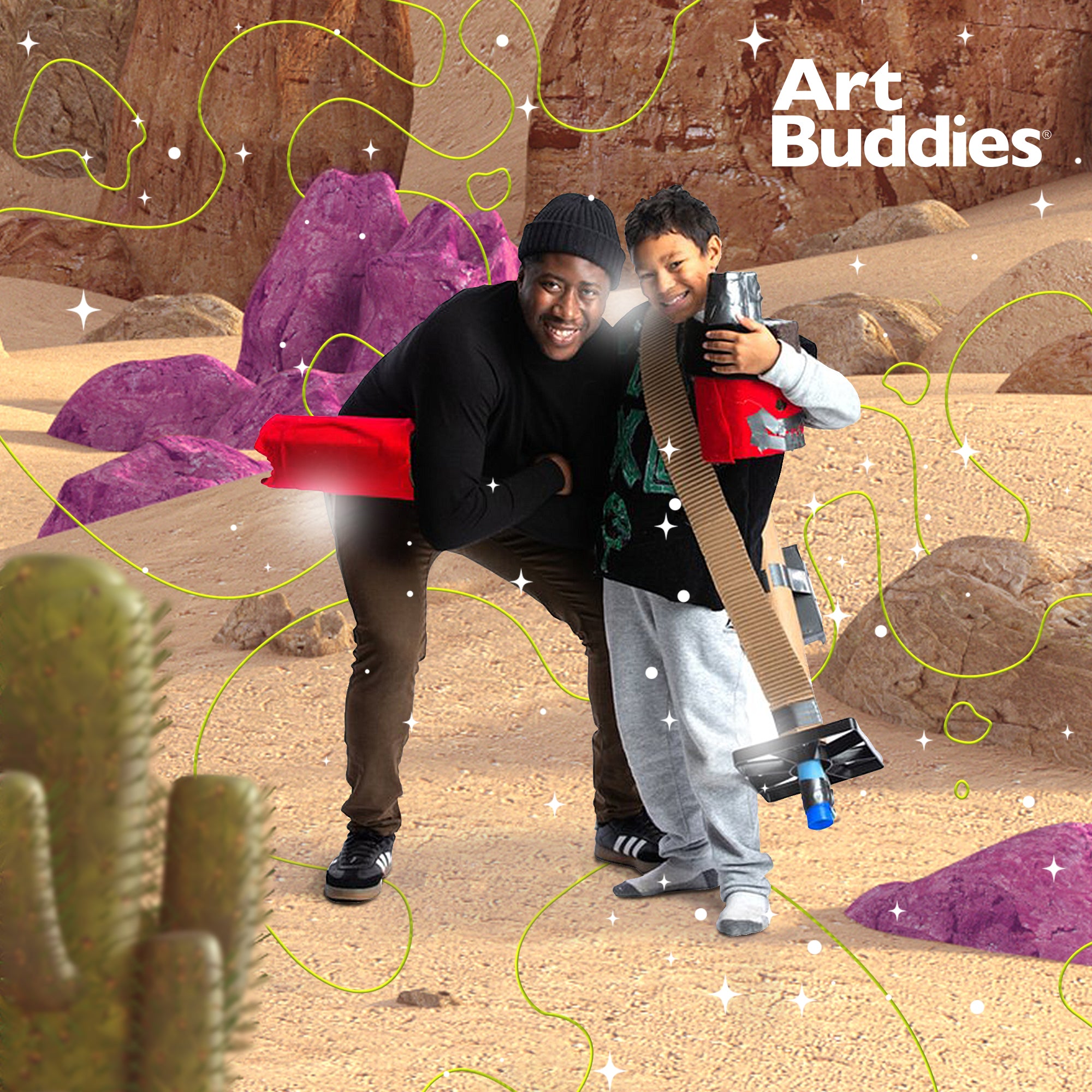 Art Buddies: creativity for every kid
All proceeds from Tank Sauce and Smoke Break go directly to our partners and friends at Art Buddies. For over 29 years, Art Buddies has brought joyful and free one-to-one creative mentorship to thousands of children at Twin Cities' highest need schools and communities. May all the inevitable sauce stains on your shirt remind you of this inspiring organization and your role in giving them an even bigger platform.
Come together, stand apart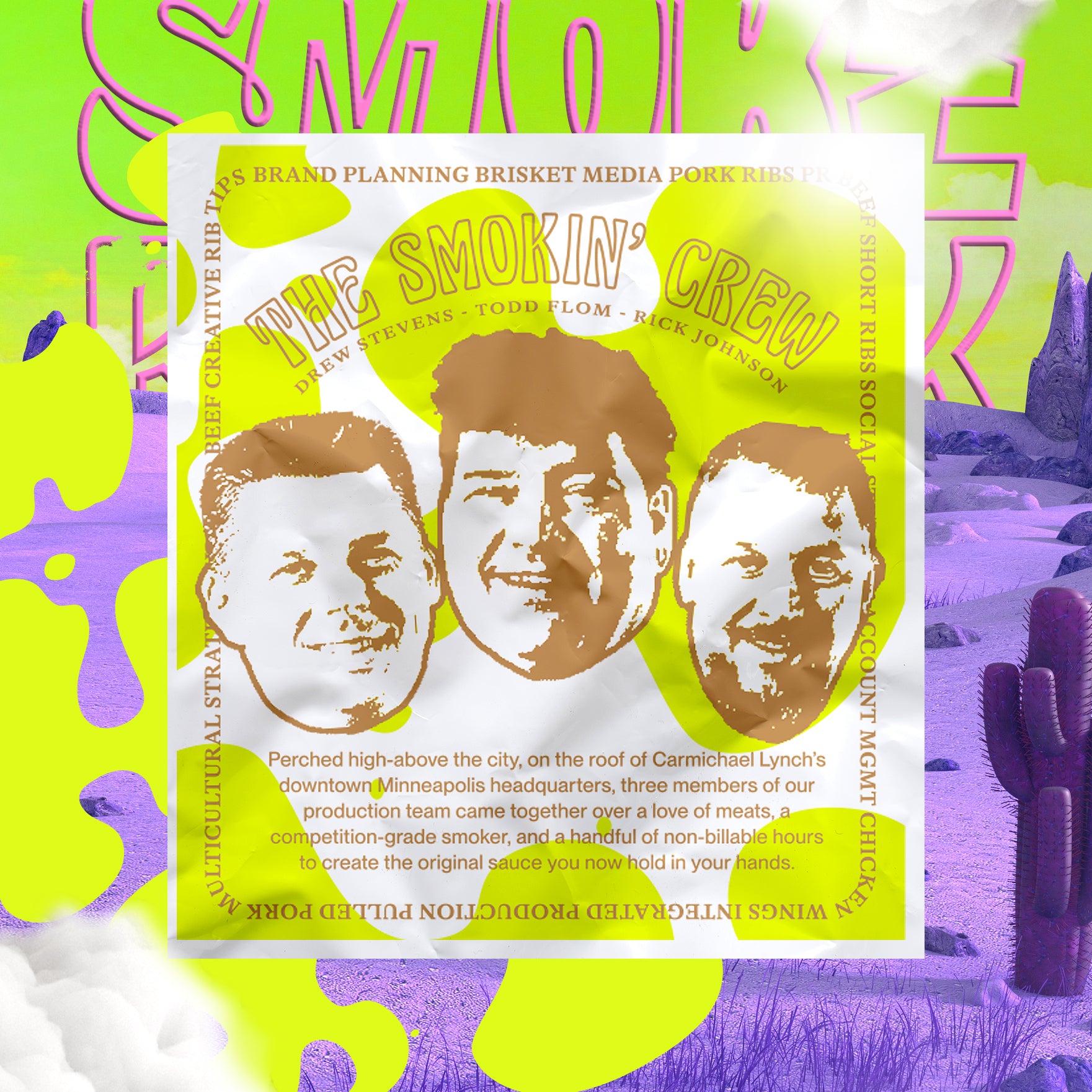 Meet the Carmichael Lynch Smokin' Crew
Perched high-above the city, on the roof of Carmichael Lynch's downtown Minneapolis headquarters, three members of our production team – Drew Stevens, Todd Flom, and Rick Johnson – came together over a love of meats, a competition-grade smoker, and a handful of non-billable hours. For years now, those of us lucky enough to work alongside them have enjoyed the meats of their labors and their homegrown barbecue sauce and dry rub. Now, you can, too.